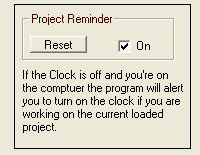 This will reminder to start your Job Timer Clock.
If you have a project open and you're on the computer with the clock stopped then the program will ask you if you are working on that project.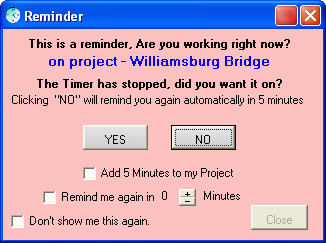 Clicking on "Don't show me again" will only apply to this project, if you open up another project and don't start the clock then this reminder will remind you again in 5 minutes.